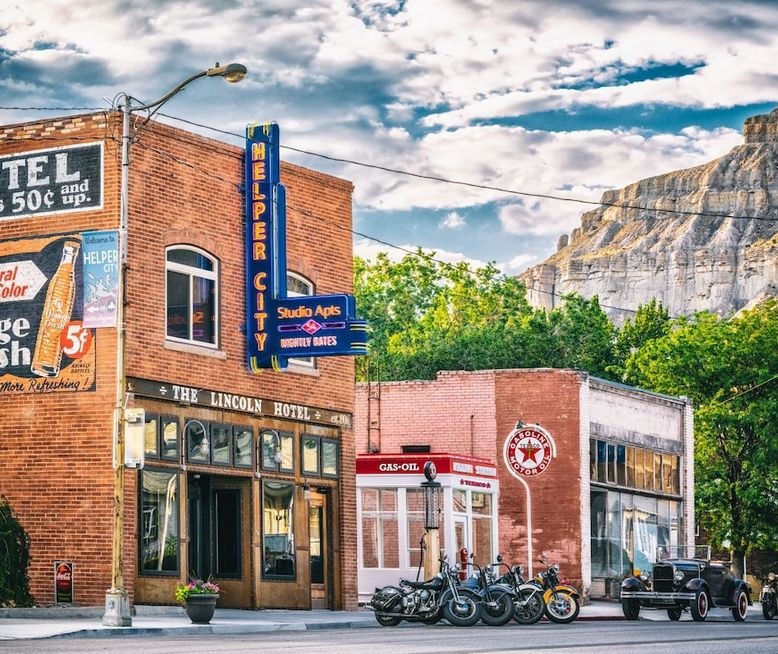 20 Apr

Helper City, Utah – a city undergoing a transformation

Affectionately known as a living ghost town and Utah's official Christmas Town, Helper is located along the Price River in Carbon County, approximately 110 miles (180 km) southeast of Salt Lake City.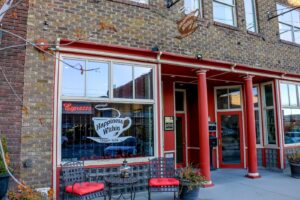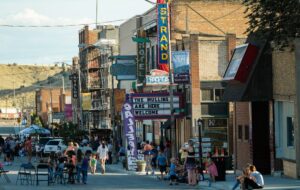 Helper is named for the extra engines historically required to help trains up the steep mountain grade to Soldier Summit. The town sits below sandstone cliffs and grey shales of ancient Cretaceous seas, carved by time, water, and wind.
History and the present intertwine in Helper, which was once a central hub for many coal mining towns.
The "Helper Riverwalk and Spring Canyon Trail" offers paved walkways to explore diverse natural habitats, from the river to high desert, while downtown blossoms with art galleries, museums, and small shops.
Restored buildings provide photographic backdrops and parks provide an oasis of shade. Today Helper is alive with many events such as the annual Helper Arts, Music, and Film Festival, Helper Outlaw Car Show, Utah's Christmas Town Festival, and monthly First Friday celebrations during the spring, summer and early fall months.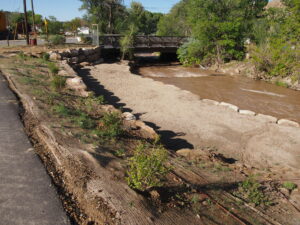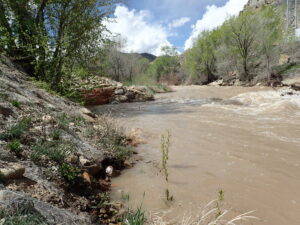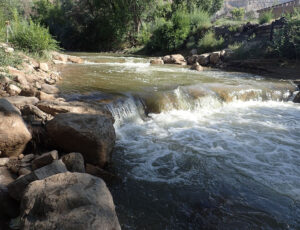 It is also a place that lets you appreciate the night sky.
Helper has shown exceptional dedication to the preservation of the night sky through the implementation and enforcement of quality outdoor lighting, dark sky education and citizen support of dark skies. In April 2020 the International Dark Sky Association (IDA) added Helper City to its International Dark Sky Community list. The second community in Utah and the 25th in the world to be designated.
A year ago, on December 2nd 2021 Helper City hosted a ribbon cutting ceremony to welcome their newly-installed Solar System Trail that is located along the river walkway, an exciting addition to a vibrant local community and a growing tourism industry.
https://etvnews.com/helper-welcomes-solar-system-trail-to-river-walkway/